This page features some content from Wikipedia.
A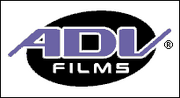 .D. Vision
(commonly referred to as
ADV
) was an American international multimedia entertainment company.
On August 19, 2005 at the 2005 Otakon Anime convention, ADV Films announced the North American release of a Ghost Stories DVD in October of that year. ADV screenwriter Steven Foster rewrote the original script, replacing all the original quotes for comedic ones. This split the fans, while some did not like the change, many enjoyed it. In the dub, the dialog was changed from serious to tongue-in-cheek where characters often break the fourth wall, make pop culture references (for example, in Episode 10, one of the working men says "Looks like the tunnel of GTA"), engage in brief exposition, and use profanity.
Momoko, instead of a "psychic," was portrayed as a fanatical evangelical. "Miyanoshita" was changed to "Manshita." Satsuki's Mother is portrayed as a lesbian. Leo is also Jewish in the dub, and Keiichirou is depicted as "mentally challenged." Hajime is always saying racist and ironical things, for example: "Run like there's a big black man behind you!"
As many purists were offended by the ADV version of the anime, the anime television network, Animax, translated the series under the title Ghosts at School. The Animax dub stayed true to the original, retained all of the original Japanese plot, character and dialog details
Ad blocker interference detected!
Wikia is a free-to-use site that makes money from advertising. We have a modified experience for viewers using ad blockers

Wikia is not accessible if you've made further modifications. Remove the custom ad blocker rule(s) and the page will load as expected.